For over 25 years and with over 100 trials, our clinical research division, headed by Dr Sam Lerman, has been involved in cutting edge programs providing patients with innovative, high quality and ethical research in the areas of diabetes, lipids, obesity, osteoporosis, adrenal disorders and low testosterone to name a few.
Individuals who volunteer to participate in clinical trials become a critical component in the testing and drug development process and not only may help themselves, but also countless others who suffer from the same condition. For more information or to volunteer in an ongoing clinical trial in our office, contact us directly at 954-963-7100, Press # 3 or see the contact list below: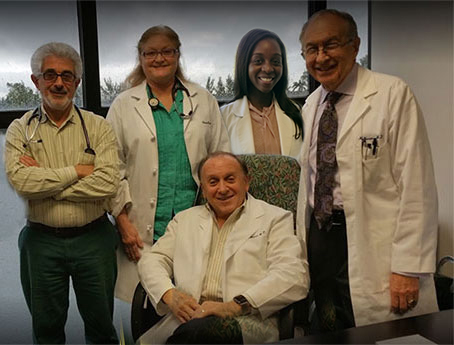 "Servicing Miami-Dade, Broward, and Palm Beach Counties Since 1974"
The Center for
Diabetes & Endocrine Care,
Jellinger & Lerman, MD, PA