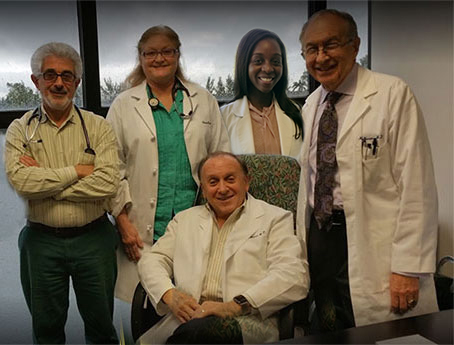 45 Years Experience!
"Over 150 years combined physician experience."
Friendly Caring Staff
You will be part of our family.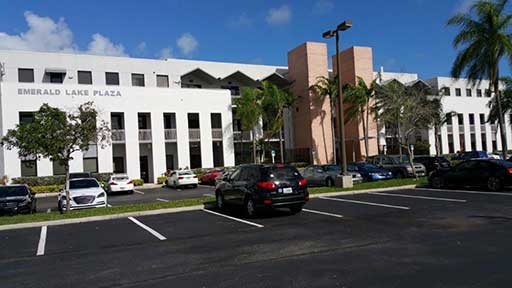 Located in Hollywood / Fort Lauderdale
Servicing Miami- Dade, Broward, and Palm Beach Counties
We are now providing in-office and Tele Health phone visits as authorized by Medicare and many insurance carriers.
Please call the office 954-963-7100 to make an appointment.
We will get through this together, thank you for your understanding.
South Florida's Premier Endocrine and Diabetes Center
Welcome to The Center for Diabetes and Endocrine Care (CDEC), a state-of-the-art patient-centered medical facility, achieving excellence in diabetes and endocrinology since 1974. As South Florida's premier referral center, the CDEC specializes in complex endocrine and metabolic disorders. Each member of our team is committed to delivering compassionate care in a warm, patient-centered environment.
In our center, you will find the area's top specialists, combined with the latest in treatments and technologies for patients with diabetes, disorders of cholesterol metabolism, thyroid, parathyroid, pituitary, and adrenal disorders, osteoporosis and other endocrine disorders such as polycystic ovary syndrome(PCOS) , testosterone deficiency and sexual dysfunction of both male and females.

Diabetes Care
Routine Insulin Therapy, basal-bolus therapy including Insulin Pump Management
Continuous Glucose Monitoring (CGMS)
The most up to date oral & non-insulin injectable therapies
Diabetes Education with certified Educators & registered dietitians

Thyroid Disorders
Graves' and Hashimoto's Disease
Thyroid Nodules and Goiter
Thyroid Cancer
Thyroid Eye Disease

Pituitary Disorders
Pituitary Tumor
Growth Hormone Deficiency in Adults
Cushing's Disease
Hyperprolactinemia
Acromegaly
Pituitary Hormone Deficiencies

Cholesterol & Lipid Disorders
Increased Cholesterol
Elevated Triglycerides
Dyslipidemia in Diabetes
Familial Hypercholesterolemia (FH)
Cardiovascular Risk Assessment

Disorders of Weight Control
Obesity
Assessment for Bariatric Surgery
Weight Loss Program

Adrenal Disorders
Adrenal tumors
Pheochromocytoma
Congenital and acquired Adrenal Hyperplasia
Adrenal Insufficiency
Cushing's Syndrome

Disorders of Calcium Metabolism
Hyper and Hypocalcemia
Parathyroid disorders
Kidney Stones
Vitamin D Deficiency

Metabolic Bone Disorders
Osteoporosis
Osteopenia
Osteomalacia

Sex Hormone Disorders
"Low T" in men
Polycystic Ovary Syndrome
Male Menopause
"Dr. Jellinger is the best Endocrinologist I have visited.  I highly recommend him and The Center for Diabetes and Endocrine Care.  They will help you to feel well again."
– E. Diaz
"Highly professional group of staff and practitioners providing excellent care. They are attentive, always accommodating my busy schedule. The practitioners take their time in explaining treatments. Doctors and staff are very caring. This is exactly what good healthcare is supposed to be. I highly recommend the Center for Diabetes and Endocrine Care."
– J. Montenegro
"I can't say enough nice things about this Group. Dr. Jacobson has gotten me back on track after so many other Endocrinologists failed. If I had to chose one thing as to why this Group has been successful it would be that they actually care about their patients. And a big thank you to Dr. Jacobson's nurse for going above and beyond. P.S. Thank you Val!"
– M. Schlesinger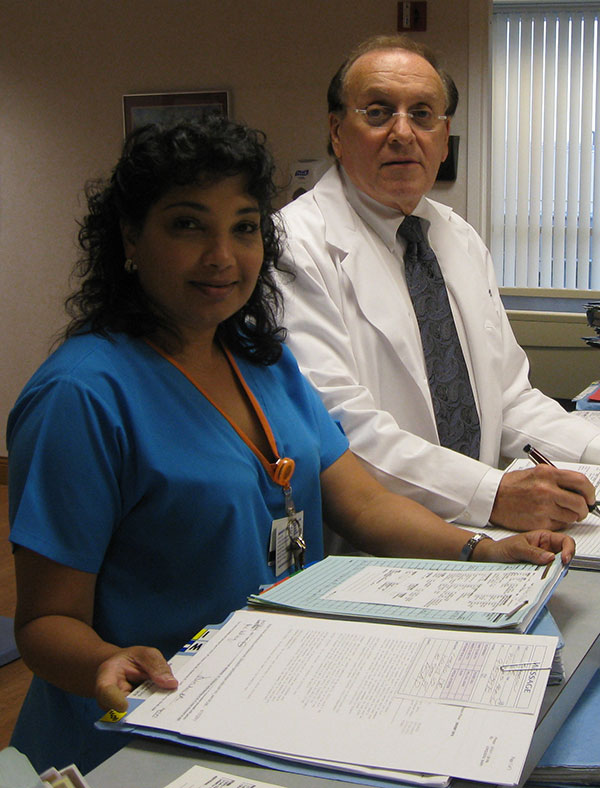 State Of The Art Endocrine Care
Our Board Certified Endocrinologists bring decades of combined experience and advanced training in Endocrinology to their practice. Two of our doctors are repeat recipients of the "Best Doctors" award in Florida and in the US.
We proudly accept many insurances. Please call us to see if we can work with your insurance carrier.


If you do not see your insurance here, please give us a call.
Flexible appointments for your endocrine care.
To make an appointment you can fill out the form or call us: 954-963-7100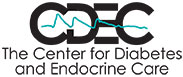 "Servicing Miami-Dade, Broward, and Palm Beach Counties Since 1974"
The Center for
Diabetes & Endocrine Care,
Jellinger & Lerman, MD, PA
© 2023 The Center For Diabetes and Endocrine Care.