Paul S. Jellinger, MD, MACE, is a Past President of the American Association of Clinical Endocrinologists (AACE) and a Past President of the American College of Endocrinology (ACE). He is a Professor of Clinical Medicine in the division of Endocrinology, Diabetes and Metabolism at the University of Miami. In May 2004, he was designated a Master of the American College of Endocrinology (MACE) a distinction to date awarded to 50 endocrinologists nationally and in May 2017, he was presented the Yank D. Coble, Jr., MD, Distinguished Service Award by the American College of Endocrinology.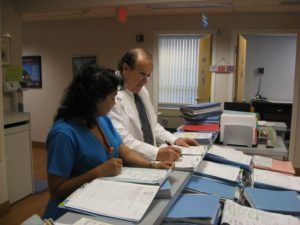 After receiving his medical degree from Wayne State University School of Medicine, Dr. Jellinger completed a first-year medical residency at Beth Israel Hospital and a second-year residency at Mount Sinai Hospital in New York City. He subsequently was awarded an NIH fellowship in Endocrinology at Mount Sinai Hospital. Dr. Jellinger is an attending physician at Memorial Regional Hospital in Hollywood, Florida and served as the first Chief of the Section of Endocrinology at Memorial. He is involved in many regional and national professional and scientific associations including The Endocrine Society and the American Diabetes Association and is Past President of The Florida Endocrine Society. Dr. Jellinger is board certified in internal medicine and endocrinology and metabolism. He has also conducted investigative research on over 50 subjects. Dr. Jellinger recently served as Medical Editor of Clinical Endocrinology News.
Dr. Jellinger, who was a 1991 founding steering committee member, in 2001 was elected President of the American Association of Clinical Endocrinologists (AACE), a 7,000 physician member organization and has been actively participating in AACE activities since 1991. He was active on the AACE Board of Directors for more than two decades and served as chairman of numerous committees including the Membership and Clinical Research Committees.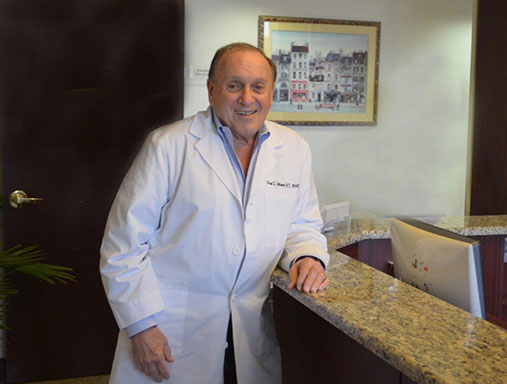 Dr. Jellinger was also a member of the Task Forces that defined and published the AACE Guidelines for the "Management of Diabetes Mellitus" the "Evaluation and Treatment of Hyperthyroidism and Hypothyroidism" and the "Position Statement on Metabolic and Cardiovascular Consequences of Polycystic Ovary Syndrome." He served as Chairman of the Task Force for the published AACE Guidelines on the "Treatment of Lipid Disorders in the Prevention of Atherogenesis". He was a participant in both the 2001 and 2002 "ACE/AACE Consensus Conferences on Glycemic Control" and the "Insulin Resistance Syndrome" and was co-chairman of the 2005 "ACE/AACE Diabetes Consensus Conference on Implementation of Glycemic Goals." He is co-author of the published ACE/AACE Roadmap for the Prevention and Treatment of Type 2 Diabetes and was a contributing author to the published ACE/AACE Guidelines for the Treatment of Diabetes Mellitus. He served as a Task Force and Writing Committee member of the published 2008 "ACE/AACE Pre-Diabetes Consensus Conference and Position Statement. Dr. Jellinger was co-chair of the 2009 Consensus Panel that published the first ACE/AACE Diabetes Algorithm for Glycemic Control. He served on the Task Force of the 2013 "AACE Comprehensive Diabetes Treatment Algorithm", the 2015 "AACE/ACE Clinical Practice Guidelines for a Diabetes Mellitus Comprehensive Care Plan", the 2016, 2017, 2018 and the recently published 2019 updates of the "AACE/ACE Comprehensive Diabetes Clinical Practice Guidelines and Executive Summary."
Dr. Jellinger served as chair of the AACE Lipid Disorders Task Force that published the 2012 "AACE Guidelines for the Management of Dyslipidemia and Prevention of Atherosclerosis" and was Chair of the Writing Committee for the recently published updated 2017 "AACE/ACE Guidelines for the Management of Dyslipidemia and Prevention of Cardiovascular Disease". Dr. Jellinger has more than 40 publications as author, co-author, Task Force chair, co-chair or participant related to diabetes, lipid disorders and other endocrine topics. He lectures frequently on topics related to diabetes mellitus and lipid disorders.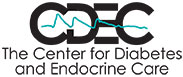 "Servicing Miami-Dade, Broward, and Palm Beach Counties Since 1974"
The Center for
Diabetes & Endocrine Care,
Jellinger & Lerman, MD, LLC
© 2023 The Center For Diabetes and Endocrine Care.