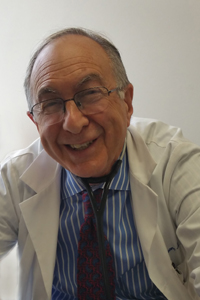 Dr. Mitchell Jacobson attended Northwestern University and Northwestern University Medical School between 1957 and 1964.His internal medicine residency was at the Medical College of Wisconsin from 1965-1967. He then completed an endocrinology fellowship at the University of Michigan Hospital in 1967-68, followed by another year at The Medical College of Wisconsin in 1968-69.
He is a past president and chairman of the board of the American Diabetes Association, Wisconsin affiliate. He is also a past president of the Milwaukee Academy of Medicine and past medical director of The Diabetes Treatment Center of America at Columbia Hospital, Milwaukee, Wisconsin.
He is currently a clinical professor of medicine at the Medical College of Wisconsin and the University of Wisconsin Medical School. He is also a clinical affiliate professor of biomedical science at The Charles E Schmidt College of Medicine, Florida Atlantic University, in Boca Raton, Florida.
Dr.Jacobson is a member of the American College of Physicians, the American Diabetes Association, the Endocrine Society, and the American Association of Clinical Endocrinologists. He has been listed repeatedly in the Best Doctors in America and has received the outstanding clinical faculty award from the University of Wisconsin School of Medicine and Public Health, Aurora Sinai Medical Center, on several occasions. He lectures widely on diabetes, lipid disorders, thyroid disease and hypogonadism, as well as other topics in endocrinology and metabolism.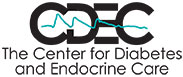 "Servicing Miami-Dade, Broward, and Palm Beach Counties Since 1974"
The Center for
Diabetes & Endocrine Care,
Jellinger & Lerman, MD, LLC
© 2023 The Center For Diabetes and Endocrine Care.