After receiving his medical degree from McGill University School of Medicine in Montreal, Dr. Lerman completed a 2 year residency in internal medicine at the Sir Mortimer B. Davis Jewish General Hospital (SMBDJGH), a McGill University teaching hospital. In 1973 he was awarded a 3 year Medical Research Council of Canada scholarship to pursue a fellowship in Endocrinology at the University of Miami. In 1976 Dr. Lerman returned to Montreal, where he became a full time consultant in Endocrinology and Metabolism and member of the full-time attending staff of the SMBD Jewish General Hospital. As an assistant professor of Medicine, McGill University, he served as a teacher and mentor for medical students and residents. He was the founder and director of the Diabetes Self Management & Education Program (SMBDJGH) and Chairman of the Mortality & Morbidity Committee, Dept. of Medicine (SMBDJGH) from 1987 – 1992.
Dr. Lerman became US Board Certified in Internal Medicine in 1976 and in Endocrinology in 1977. He received his certification
as an Endocrine Specialist from the Collège des médecins du Québec in 1977. While in Montreal, Dr.Lerman served as treasurer for L' association des Médecins Endocrinologues du Québec and editor of Plein de Soleil, the lay diabetes journal of the Quebec Diabetes Association. In 1984, he began a long career as a principle investigator for pharmaceutical clinical trials which he continues to perform to the present time.
In 1992, Dr. Lerman returned to South Florida to join the current practice, The Center for Diabetes and Endocrine Care – Jellinger & Lerman MD PA, and the staff of Memorial Regional Hospital (MRH) in Hollywood, Florida. He became a director of the Diabetes Education Center of MRH in the mid '90s and served as section chief of the Endocrine Division of MRH from 2003-2007. Until 2009, he was an Assistant Clinical Professor of Medicine (Voluntary) at the University of Miami Miller School of Medicine. Dr. Lerman has been performing fine needle aspiration biopsies of the thyroid and cervical lymph nodes since 1978 and has been certified by the American College of Endocrinology in thyroid ultrasonography and ultrasound guided thyroid biopsy.
Dr. Lerman has published 23 journal articles and abstracts, co-authored a textbook chapter in The Thyroid and has been the Principle Investigator for over 100 clinical trials. He has been a lecturer at Nova University School of Osteopathic Medicine and has served as an assistant editor of Clinical Endocrinology News. He is an active member of the American Association of Clinical Endocrinologists (AACE), the Florida Endocrine Society, the American Diabetes Association (ADA), the Endocrine Society and the Academy of Clinical Thyroidologists (ACT). He is a Fellow of the American College of Endocrinology and has been a recipient of the Best Doctor Award for medicine. Dr. Lerman regularly lectures to other physicians on topics in diabetes, osteoporosis and lipid disorders.  Dr. Lerman is currently vice president of Florida AACE (formerly the Florida Endocrine Society)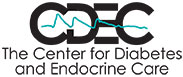 "Servicing Miami-Dade, Broward, and Palm Beach Counties Since 1974"
The Center for
Diabetes & Endocrine Care,
Jellinger & Lerman, MD, LLC
© 2023 The Center For Diabetes and Endocrine Care.